Our interior painting services are affordable, so you can appease your desire for color.
Unless you are already completely enamored with the colorful décor of each room in your home, it might be time to make some changes that will have you loving your Granville, Ohio home again. At American Quality Painting, we offer interior painting services that will transform one or more rooms, so you have the trendy, beautiful environment you deserve.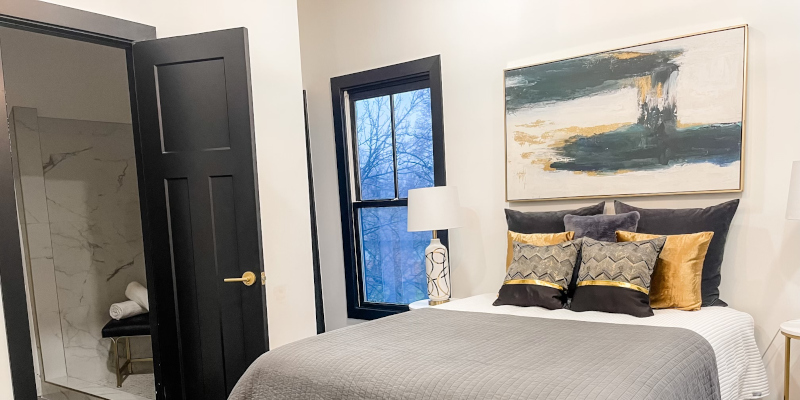 You'll find that our interior painting services are so reasonably priced that you can listen to that little inner voice that is whispering to you that your favorite color isn't quite your favorite anymore. You can change a room on a whim to match your mood, the season, or the latest color trends. Speaking of trends, if you are considering putting your home on the market, this is the perfect time to pay attention to the popular colors that will entice potential buyers to put in an offer. You could also use our interior painting services to change to more neutral colors to appease more people.
Our interior painting services include both trim and wall painting, as well as ceiling painting. We also perform basement painting which is a great way to make a sometimes-dreary part of your home more enjoyable. Whether you are renovating your basement into living space or you just want to feel happier when you go down there to do laundry or grab something you have stored there, you can't beat a fun, cheerful color.
Reach out to us today to get a quote for interior painting for one or more rooms in your home. We also offer exterior painting and commercial painting as a contractor you can rely on to do a great job.
---
At American Quality Painting, we offer interior painting services in Columbus, Worthington, Westerville, Dublin, Hilliard, Zanesville, Newark, Granville, and Upper Arlington, Ohio.