As an exterior painter who sets the bar high, we take on any and all challenges.
There is nothing quite as rewarding as coming home at the end of the day and smiling at the appearance of your Columbus, Ohio home as you pull into the driveway. When you hire an exterior painter to transform the look of your home, that is the outcome you are hoping to achieve. At American Quality Painting, we offer the old-fashioned quality customer service that we believe you deserve when you contact a painter.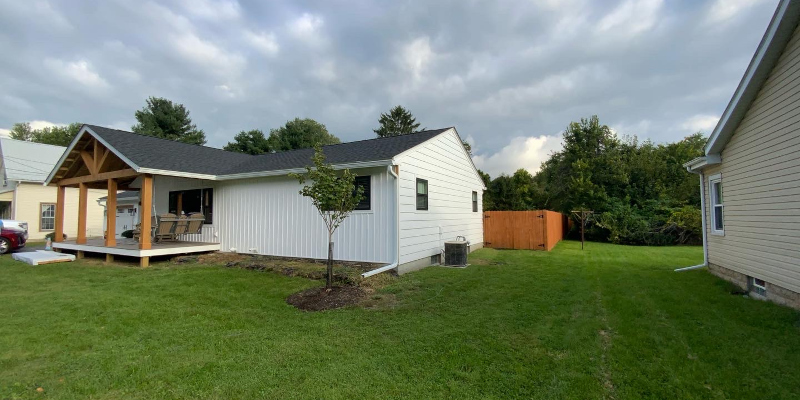 It might surprise you that attention to detail is just as important with exterior painting as it is interior painting. As experienced exterior painters, we take the time to prep the surface for optimal paint adhesion so your home continues to look great in the years ahead. We wouldn't have put "quality" into our name if we weren't dedicated to providing the best quality work possible.
As exterior painters who set the bar high, we take on any and all challenges. We can paint or stain your deck, fence, patio, siding, or even your shingle roof! We won't settle for anything less than your complete satisfaction, and that continues down to the finest details. We are proud to say our company has been growing rapidly and that we attribute that to our dedication to doing our best on every project, be that an interior or exterior painting one.
If you would like to know more about what we do as an exterior painter who "colors outside the lines" to provide you with the solution you need, reach out to us today to schedule a consultation.
---
At American Quality Painting, our exterior painters proudly serve Columbus, Worthington, Westerville, Dublin, Hilliard, Zanesville, Newark, Granville, and Upper Arlington, Ohio.