Our bedroom painting services can fulfill your visions and dreams.
Looking to change up your bedroom? What better way to do that than put on a fresh coat of paint? Here at American Quality Painting, we offer bedroom painting among our many painting services for both residential and commercial facilities. One of the reasons why we're so passionate about our line of work is because of the services we offer that can help our customers transform the look of their home, building, deck, or patio into something they love.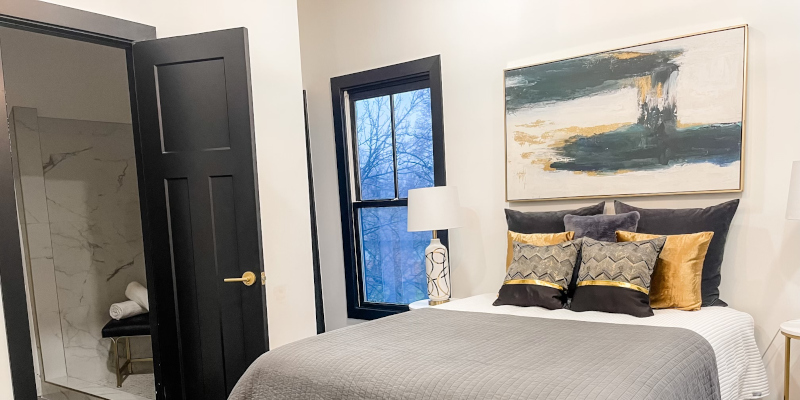 When you're ready to transform your bedroom, we're ready to help get you started. We can offer suggestions for basic and trendy colors if you're having a hard time deciding, or we can get started right away if you've got a clear vision in your head. Either way, our bedroom painting services can fulfill your dreams by painting the walls, trim, and even ceiling of your bedroom if you desire.
We recognize that there are many painting companies in the Columbus, Ohio area, and it might be hard to know which company is right for you. You should know that, at our company, we're committed to offering services (such as bedroom painting) that we can actually get done in a timely and efficient manner and produce quality results. We offer our many painting services at fair prices, so you know you can rely on us.
Getting a painting project done has never been easier when you work with our team! Give us a call today to get started.
---
At American Quality Painting, we offer bedroom painting services in Columbus, Worthington, Westerville, Dublin, Hilliard, Zanesville, Newark, Granville, and Upper Arlington, Ohio.