Every painter on our team has the skills and experience needed to handle your requests with ease.
A professional painter can transform the appearance of a residential or commercial space. Painting is a task that seems simple and straightforward, at least until you're actually doing it. The prep work alone can take hours, and failing to prepare the area properly can yield an unsightly result. Instead of trying to handle this task on your own, you can count on our team at American Quality Painting to take care of any painting needs that may arise in your Columbus, Ohio structure. We've been serving local clients for years, setting a high bar for quality and customer service.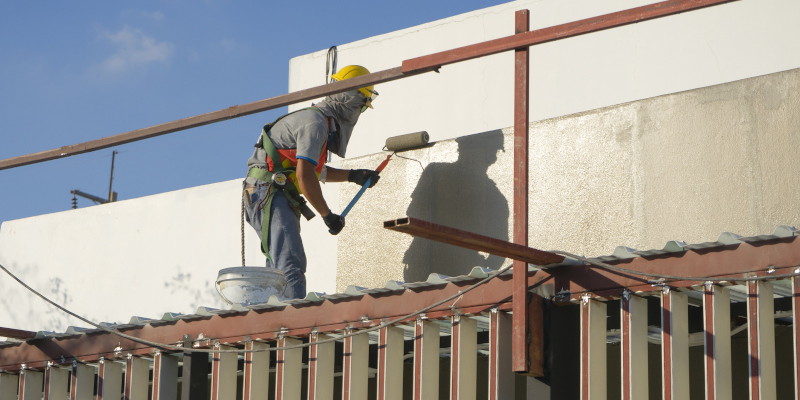 Every painter on our team has the skills and experience needed to handle your requests with ease. We can handle commercial and residential painting jobs, including both interior and exterior painting. When you contact us to request an estimate for a painting job, we'll talk to you about options and accommodate your needs. In order to provide the best possible service, we'll show up on time and handle every step in the process correctly. We want to make sure you're fully satisfied with the finished result, and we'll do whatever it takes to make that happen.

There are many reasons to hire a professional painter. Perhaps you want to change up the look and feel of the space or add a splash of color to a room you're reconfiguring for another use. You might be thinking about having your home's exterior painted to improve the curb appeal before putting it on the market. No matter the reason, you can rely on our experienced painters to handle all of your needs.
Painting in the greater Columbus OH area
FAQs About Hiring a Professional Painter
When you want to paint your home or business, you want to hire the right painter. We've answered some questions about our painting services down below, so you can get to know us a little bit better and learn more about what sets us apart as a painting contractor.
Does hiring a professional make a difference?
Yes! We put in the time and effort during paint selection and preparation to ensure a quality paint job. This guarantees that you are happy with the results you get and how long your new paint lasts.
How often should I paint my home?
We recommend painting the exterior of your home every few years to maintain its curb appeal and appearance. As for the inside, we suggest
painting your home's interior
whenever you're craving something new and different.
What other services do you provide?
Unlike many other painting contractors, we only do painting. This focus on one service lets us provide the best possible painting services possible.
Why should I choose you as my painting contractor?
Not only do we do great work, but we're also reliable, and we charge a fair price for our painting services. We've been painting homes and businesses for years, so we know exactly what it takes to ensure a quality result.
How do I get a quote?
Give us a call! One of our representatives will ask you more about your painting project and then schedule a date for us to give you a comprehensive quote.
---
At American Quality Painting, our painters proudly serve Columbus, Worthington, Westerville, Dublin, Hilliard, Zanesville, Newark, Granville, and Upper Arlington, Ohio.
Similar Services We Offer: