We use high-quality deck staining products that hold up well outdoors.
Spending time outdoors is enjoyable for people of all ages and in all stages of life. Kids often love to play outside, while adults might prefer to relax in an outdoor space while sipping a beverage or enjoying a meal with loved ones. Having a deck on your property provides access to a dedicated outdoor space that becomes an extension of your living space. But over time, decks often start to look worn, making them a little less appealing. If you're in this boat, you may wonder what to do to improve the appearance of the outdoor space.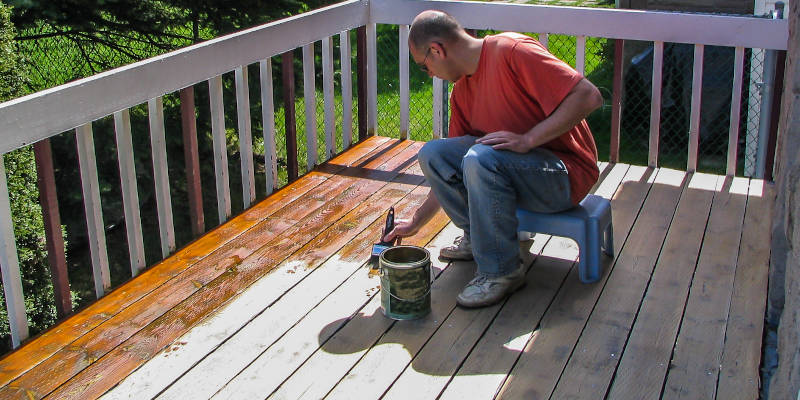 For those in Columbus, Ohio, the team at American Quality Painting can provide professional service to refresh their decks and help them look like new again. Since most decks are made from wood, they can benefit from a coat of stain on the surface. Stain is a material that includes a colorant dissolved or suspended in solvent. It differs from paint because it doesn't completely coat the surface on which it's placed. Instead, stain provides a gradual adjustment to the color of the surface while allowing the beautiful natural grain pattern to show through.
We can perform deck staining to create a more uniform appearance, as well as to change the color of the surface of your outdoor space. Our technicians take the time to do the job right, ensuring your complete satisfaction when we're done. We also use high-quality deck staining products that hold up well outdoors. Give us a call to request a free estimate.
---
At American Quality Painting, we offer deck staining services in Columbus, Worthington, Westerville, Dublin, Hilliard, Zanesville, Newark, Granville, and Upper Arlington, Ohio.