Fence staining is a beneficial service that can breathe new life into a wood fence.
A fence provides many benefits when installed around a residential property. Having a fence around your yard provides security and privacy, helping to restrict access and keep young kids and pets within the boundaries. Fences also add value to the properties on which they're installed, making them worthwhile investments. There are many materials used to construct high-quality and durable fences, but nearly all of these materials can wear out over time. Many property owners have wood fences, which are visually appealing, reasonably priced, and very functional. But if the wood fence on your Columbus, Ohio property is looking a little worse for the wear, our team at American Quality Painting can help.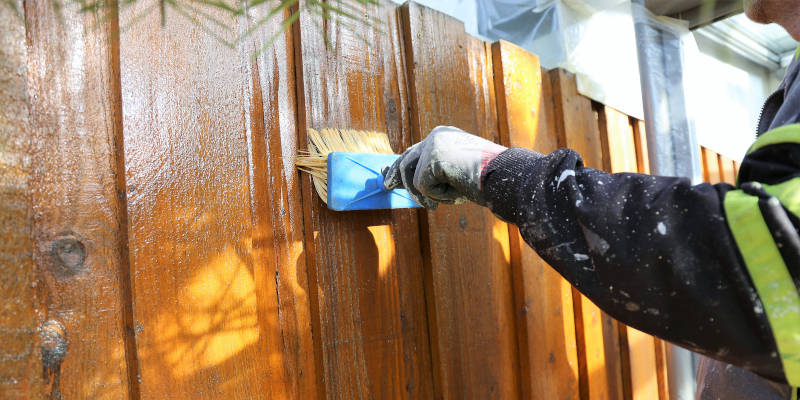 One of our areas of expertise is fence staining, and it's a beneficial service that can breathe new life into a wood fence. Although wood can hold up well, even when exposed to changing climate conditions, the color can fade. Adding a fresh coat of stain to the wood helps to refresh and enrich the appearance. Certain types of stain can also provide an added layer of protection against the elements, helping to prolong the lifespan of the material. Stain is different from paint in that it doesn't completely cover the surface. Instead, the colorants suspended or dissolved in solvent gradually adjust the color of the wood while ensuring that its natural beauty can shine through.
Our trained and experienced technicians will take care of your fence and treat your property with respect when performing a fence staining service. If you'd like to refresh the look of your fence or change its color, contact us to request a quote.
---
At American Quality Painting, we offer fence staining services in Columbus, Worthington, Westerville, Dublin, Hilliard, Zanesville, Newark, Granville, and Upper Arlington, Ohio.