In our experience here at American Quality Painting, many homeowners try to paint their own homes, usually as a way to save money. While it's possible to do this work yourself, we highly recommend hiring a professional painting company instead. In this article, we will go over a few of the main reasons why we encourage you to hire professional house painting services.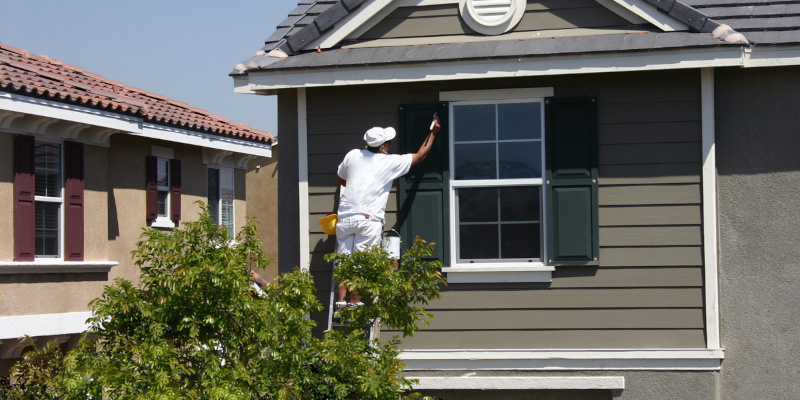 They Save Time. One benefit of professional house painting services is that they save you time. Professional painters like those on our team know how to select the right products, prepare your surface, and take care of every other step in the painting process efficiently and effectively. Our team has painted countless homes over the years, and we will get the job done much faster than you could achieve on your own.
They are Safer. Another benefit of using professional house painting services is that they let you stay safe on the ground instead of having to climb up and down a ladder to reach the highest parts of your walls. Falling off a ladder is a great way to seriously injure yourself, and our team wants to help you avoid doing so. Our painters have extensive training in how to do our jobs safely, and you can count on us to keep ourselves safe while we work—all while you spend your time on safer, more enjoyable activities.
They Provide Better Results. A third benefit of our professional house painting services is that they provide top-notch results. Our team has extensive experience in the painting industry, and we can give your home the smooth, even coverage it needs to look its very best. You can also count on us to make any and all detail work, such as the trim, window frames, etc., look crisp and neat.