If you look around at buildings in your city, you're likely to find that the majority of them have an exterior painted a shade of white, beige, gray, black, or red. Any other pops of color usually come from signage or glass paneling. And if you venture inside, you can typically expect to find interiors that have been painted in similar neutral tones. However, you're not limited to the common neutral colors for commercial painting.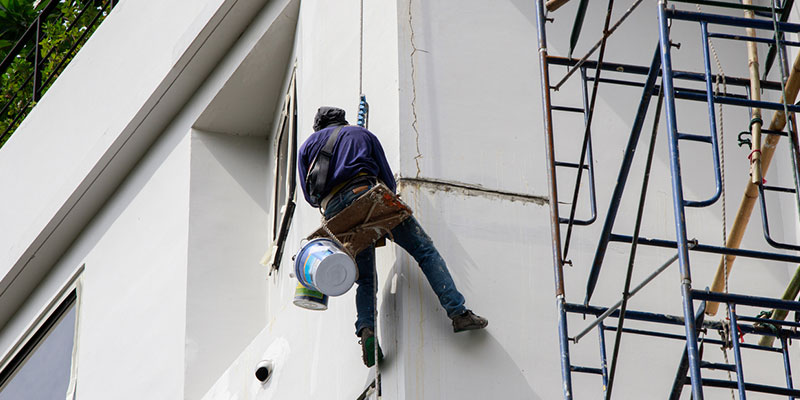 If you're thinking about hiring a professional for commercial painting, here are a few things you should think about when deciding what color to paint your building:
Consider your brand: It's not unusual to have your logo in many places throughout your commercial facility. So, when you're deciding what color to choose, you need to be aware of the colors in your logo. For example, if your company's main color is green, you shouldn't choose colors like purple, yellow, or orange. Instead, opt for softer colors like gray, blue, or cream.
Don't forget complementary colors: If you want to add a little contrast, just make sure your building still remains cohesive. Yellows often pair nicely with browns, dark blues, and grays. You can create an aesthetic by pairing colors like sage green, beige, and burnt orange together.
Think about your surroundings: You want to make your building stand out, but you don't want it to become an eyesore. You can add splashes of fun colors like yellow, orange, and blue, as long as you keep the contrast to a minimum so your building still looks good with the rest of the street.
Ready to make a change? Call us today here at American Quality Painting for our commercial painting services.