Whether your deck has faded from the sunlight or has started to peel at the edges, or if you're just ready for a new look and color, you might be surprised at how many options are out there when it comes to staining your deck. To help you decide what kind of staining you want for your deck, here are a few common stains you should consider.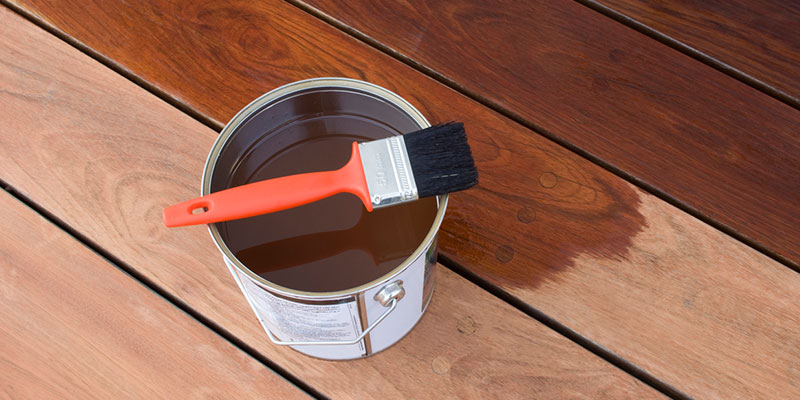 Transparent stains: Some people hesitate to stain their deck because they want to preserve the natural beauty of the wood. With transparent stains, though, you can help preserve the wood of your deck and provide protection against harsh UV rays while still allowing the natural wood to show through.
"Natural" stains: If you want to keep the "natural" wood look but you're looking for more protection for your wood, then you should consider applying a "natural-looking" stain on your wood. Stains come in a wide variety of shades, and you can pick a stain that closely matches the original color of your wood. That way, the stain will work to both enhance and protect the wood.
Solid color stains: You don't have to stick with the basic look of natural wood if you don't want to. You can go for a bolder look by opting for a colored stain for your deck. Stains can come in many colors like blues, reds, grays, greens, oranges– the possibilities are endless! Here's your chance to have some fun and creativity with your deck.
When you're ready to stain your deck, call a professional to get the best results possible. Contact us here at American Quality Painting today for more information!