As an interior painter with a focus on quality work, we pay attention to the smallest details.
Did you know that one of the first things some families do when buying a home in Columbus, Ohio is reach out to an interior painter? This is especially true if they've lived in an all-white apartment for years and are craving color! At American Quality Painting, we keep our prices affordable because we know there personalizing your home with your favorite colors can be fun and rewarding. We also know that your favorite can change from time to time, so we want you to feel free to express yourself whenever the mood strikes you.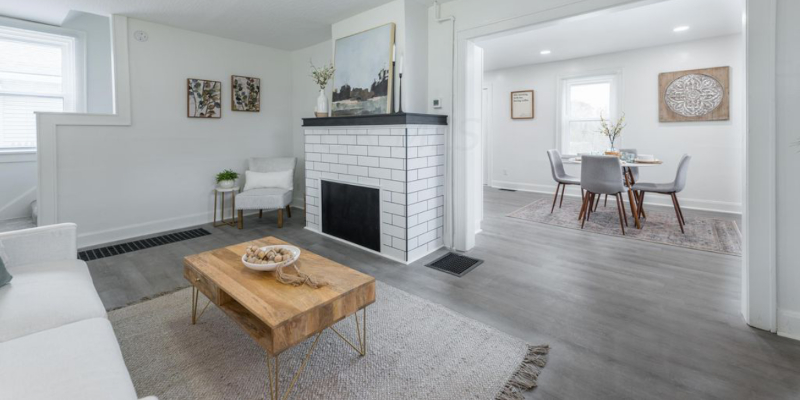 As interior painters with a focus on quality work, we pay attention to the smallest details. We carefully mask off any surface that is not to be painted and take care of all other prep work before we get to work transforming the room. Whether you have one room you want to have painted or your entire home, know that you can count on us to achieve your complete satisfaction with our process and the result.
Hiring an interior painter is one of the most cost-effective home improvement projects you can do. The impact created with a small investment is quite amazing actually. You won't think twice about making any room look more inviting. Don't forget the rooms that you might typically ignore, such as the basement, garage, or laundry room. Reach out to us today if you'd like more great tips. As experienced interior painters, we have a ton of them!
---
At American Quality Painting, our interior painters proudly serve Columbus, Worthington, Westerville, Dublin, Hilliard, Zanesville, Newark, Granville, and Upper Arlington, Ohio.